Veterans Day 2023
Posted by Corrie Sommers on Saturday, November 11, 2023 at 7:56:24 PM
By Corrie Sommers / November 11, 2023
Comment
Veterans Day 2023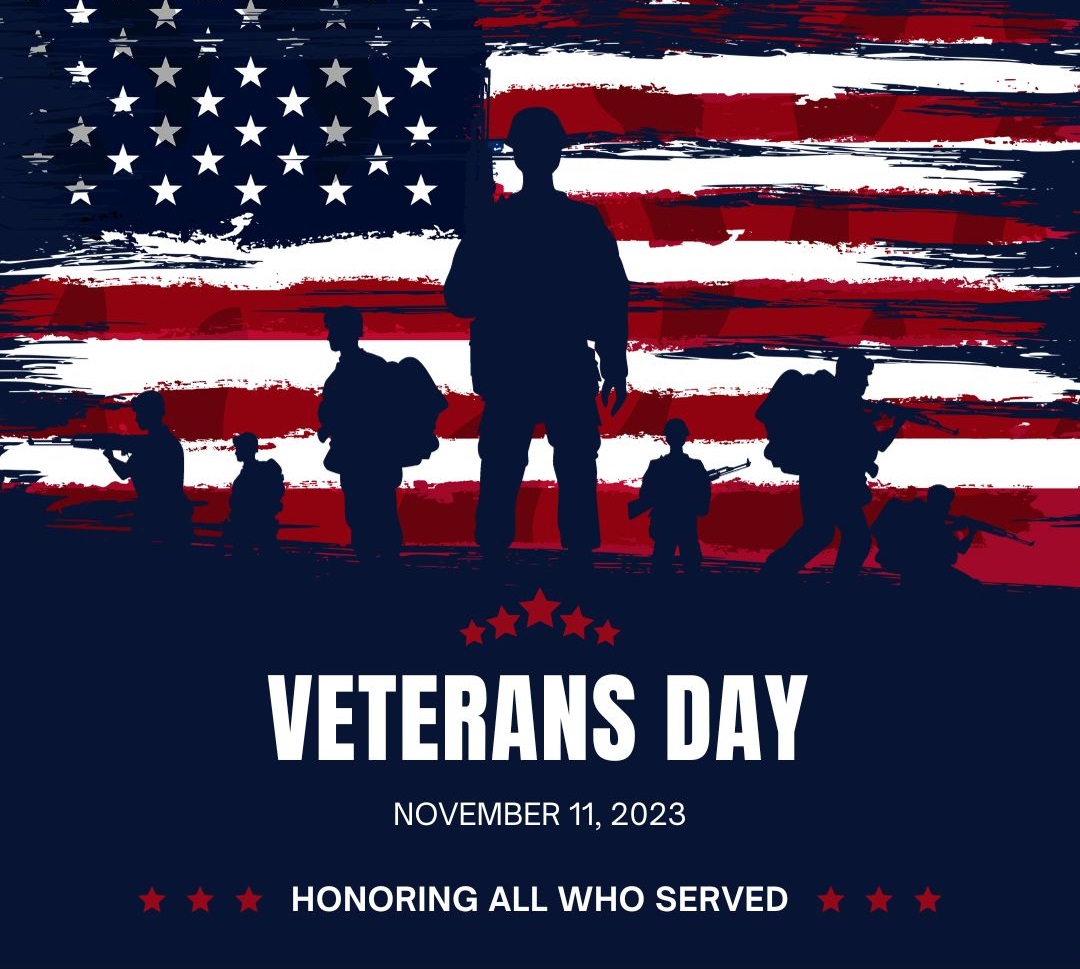 History:
Veterans Day, celebrated each November 11th, is a solemn occasion to honor the men and women who have selflessly served in the U.S. Armed Forces. Initially known as Armistice Day, it was established after World War I to pay tribute to those veterans. In 1954, the holiday was renamed Veterans Day, encompassing all U.S. military veterans and serving as a reminder of the sacrifices made by service members and their families. It's a day for reflecting on the high price of freedom and expressing gratitude to veterans.
This Veterans Day, let's unite in recognizing the courage and unwavering dedication of our veterans. Their sacrifices and service have played an invaluable role in shaping our nation's history, and our heartfelt gratitude should be extended to them not just on this day but as an enduring commitment to honor our heroes.
I know there's issues with the way our Vet's are returning from service. Personally, I feel like more could be done, at the same time, not working within the system I don't know all the ins and outs. Veterans often ace unique challenges returning to civilian life.
HOUSING:
One thing I DO KNOW working in real estate is that all Veterans regardless of what branch of service they were in or how long are eligible for a VA loan. These loans have tremendous advantages in that there are no actual deposits – anything you put down as your EMD (Earnest Money Deposit), is returned at the close of your purchase. With a VA loan, you are also not allowed to come out of pocket for closing costs. It is generally wrapped into your loan as a credit by the sellers.
One of the most meaningful ways to celebrate Veterans Day is by expressing your heartfelt gratitude to veterans. You can reach out to veterans you know personally, attend local Veterans Day parades and events, or even send a letter or care package to active-duty service members abroad. A simple "thank you for your service" can mean the world to a veteran.
STORIES..
If you have the opportunity, listen to the stories of veterans. Whether they are your family members, friends, or neighbors, their experiences offer unique insights into their time in service. Their stories can be moving and provide a deep appreciation for their sacrifices.