Toluca Lake 100 Year Banner Celebration
Posted by Corrie Sommers on Thursday, May 25, 2023 at 5:37:16 PM
By Corrie Sommers / May 25, 2023
Comment
Toluca Lake 100 year Banner Celebration
Living here in Toluca Lake, most of us realize we are a part of a special nook in Los Angeles. You've probably noticed the 100 Year Banners that have been added up and down Riverside to celebrate 100 years since Toluca Lake was established.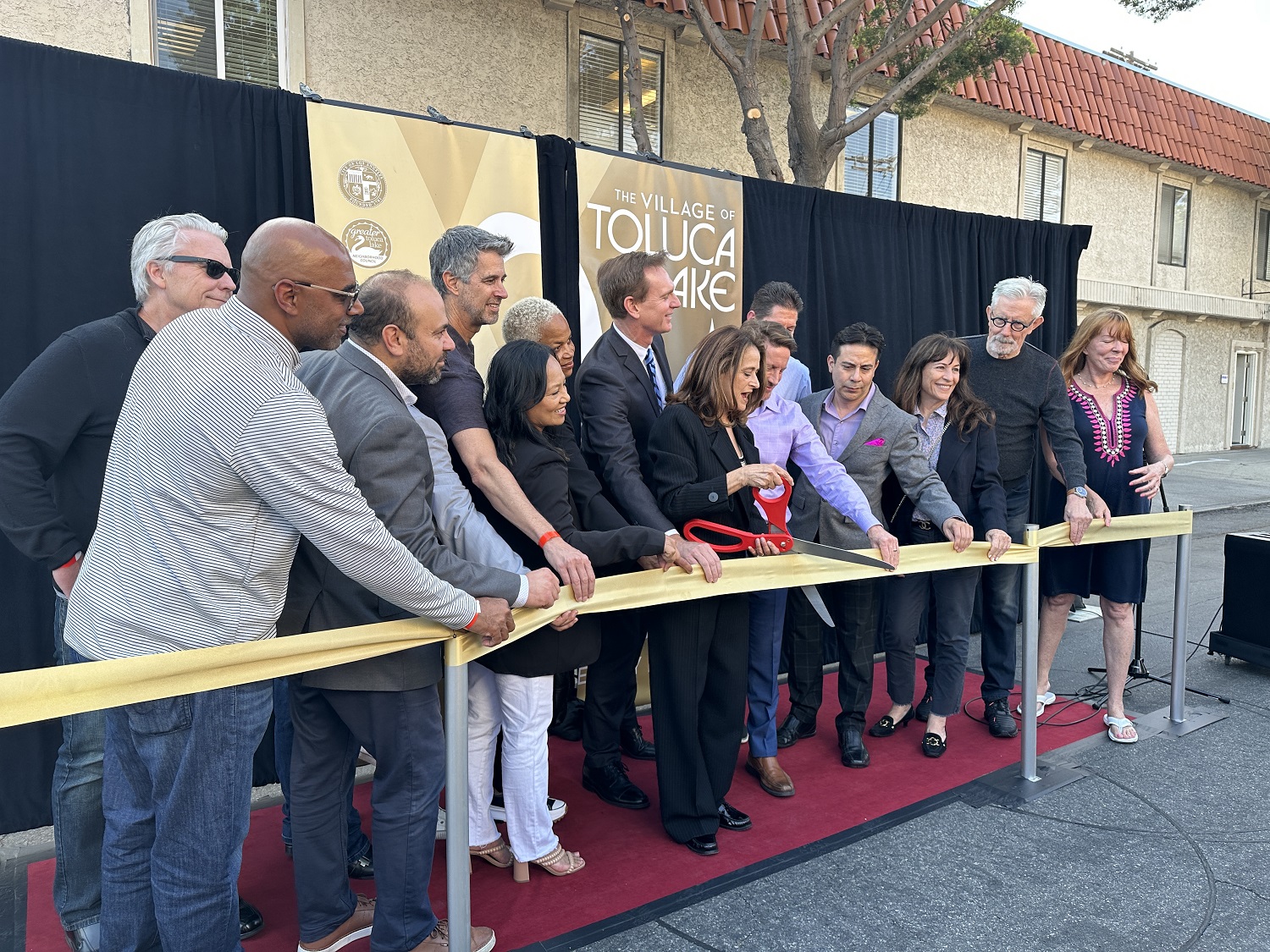 Recently there was a special celebration to thank banner contributors held at the new location for Red Maple Café right on Riverside Drive (10123 Riverside Drive).

The banners were a collaborative effort.
The brain child behind these banners consisited of former Toluca Lake Chamber of Commerce president Shannon Hartman, Robyn Allyn (Toluca Lake Neighborhood Council and Beautification Partners) and Ruby Bowen (Toluca Lake HOA). These lovely ladies championed for the banners, found a designer Todd (of Meat and Potatoes), got the needed approvals/permits from the City of Los Angeles and approached business organizations interested participating.

Our community is small yet powerful. There are many caring individuals. The celebration took Friday, May 19th. Watch this video recorded at the celebration, including the ribbon cutting kicking off our 100 year celebration of Toluca Lake.
Likewise, there are many organizations here.
Toluca Lake Chamber of Commerce, Greater Toluca Lake Neighborhood Council, Toluca Lake Homeowners Association, Toluca Lake Garden Club, and the newly established West Toluca Lake Residents Association. Join one of these organizations! Get involved. Participate on a committee if you can't commit your time to be more involved.

Each organization is contributing to the betterment of our community. The Toluca Lake Beautification Partners is a joint effort with these mentioned organizations whose goal is to preserve and enhance our community.
Look for more to come this year to Celebrate the Toluca Lake 100 Year Anniversary.
If you think you would like to make Toluca Lake your home, start your search here.