Fire Hardening Dispensable Space
Posted by Corrie Sommers on Saturday, November 11, 2023 at 8:56:16 PM
By Corrie Sommers / November 11, 2023
Comment
Fire Hardening Dispensable Space (FHDS)
Do you currently have a home in the hills of Southern California?
Considering buying a home in the hills of California? It is important to know that Fire Insurance is not only a potential concern when it comes to pricing but you need to be aware of the "Fire Hardening Dispensable Space' (FHDS) and the required Fire Hardening Dispensable Space Advisory Form created by the California Association of Realtors as a result of AB38.
It is important to address fire hazards at your home, especially for homes in California with abundant brush or in hilly areas. The fact that 30% of homes in California are in high fire severity zones, and with climate change, the situation is likely to worsen.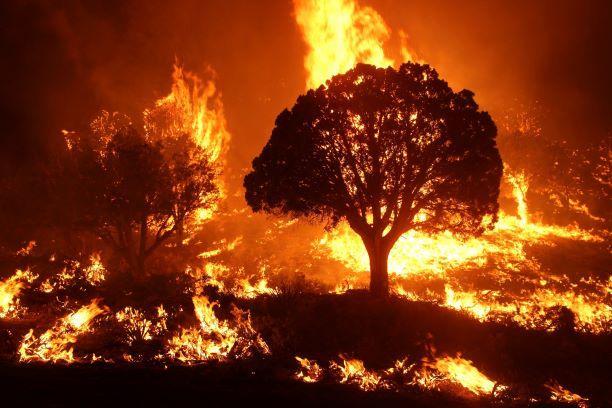 The FHDS form's purpose is to disclose high fire zone status and provide guidelines for homeowners to protect their properties. It involves a defensible space inspection. Depending on whether the high fire zone is at the state or local level, Cal Fire or the local fire department assesses what needs to be done to ensure property safety and compliance with AB38 regulations.
AB38 aims to ensure that homeowners understand what measures are needed to make their properties safe and compliant with fire hazard regulations. The defensible space inspection assesses various factors, such as the presence of combustible plants, tree proximity, ventilation, tempered windows, and the placement of combustible items like play sets and patio furniture.
The importance of these inspections and safety measures in reducing the risk of property loss during wildfires. The proactive approach taken by the California Association of Realtors in introducing the FHDS form and Snap NHD's role in including it in natural hazard disclosure reports.
The impact of non-compliance with fire safety regulations, including the potential difficulty in obtaining fire insurance and rising insurance costs, as illustrated by a case where homeowner's insurance costs increased from $11,000 to $44,000 due to fire hazards.
In summary
FHDS and the associated form are part of a comprehensive effort to address fire hazards in high-risk areas in California, with the aim of protecting homeowners and properties in the face of increasing wildfire risks.